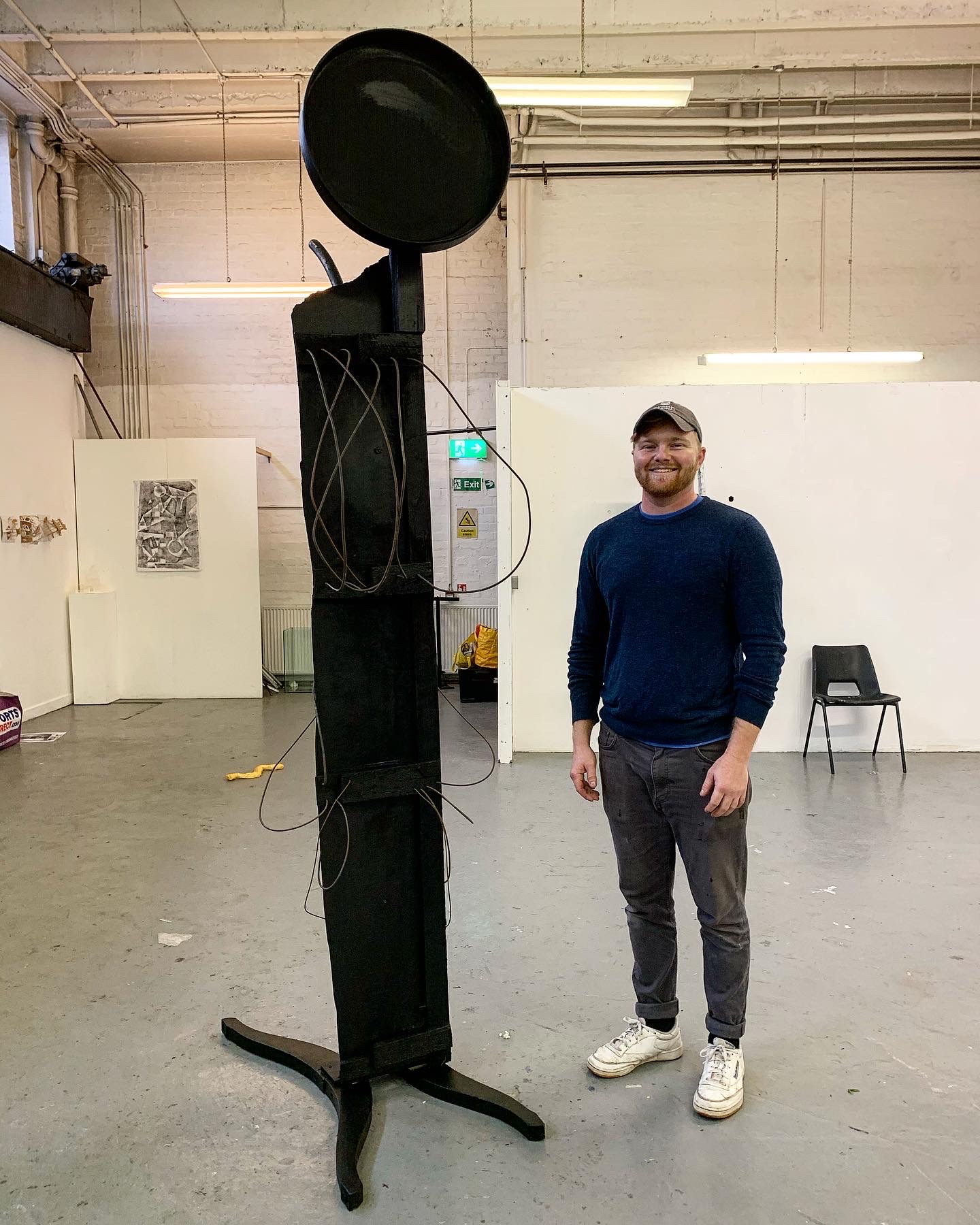 Biography

Cameron Bridgeman was born in George Town, Grand Cayman in 1997. He was educated in Grand Cayman and left the Cayman Islands in 2016 to study Foundation Art at the Leith School of Art in Edinburgh, Scotland. The following year he transferred to Year 2 of a BA(Hons) in Fine Art, specialising in sculpture at The Glasgow School of Art, Scotland, where he is currently completing his 4th year.

Personal Statement

I enjoy searching for a variety of materials that interest me. These are usually found objects and discarded materials in the street: shoes, books, scrap metal and wood, bicycles, typewriters, aircraft parts and industrial materials. I like to take objects that people have discarded and no longer have use for. I want to give new meaning by reimagining an object or materials and creating something new.
I work intuitively with found objects, taking them apart and experimenting with reformatting them, playing with the different forms and textures that the natural objects possess. I place and attach objects that I think complement each other.
This process has come from a childhood fascination with taking things apart to find out how they work. I am attracted to the patterns, the rhythms and the sequences that the objects reveal.
I usually render the object with a single colour in order to unify all the parts of the object to create a whole.
The most interesting thing about using found objects for me is the history of the materials. Once the objects have been abandoned the original purpose for their creation is lost. Taking these objects apart and remaking them to create new sculptures, I am creating a new purpose, a new history, for these materials.




The Starting Point
See More
2016 — 2017
Project Ability - GSA External Project
See More
2019/20
GSA - Reassemble
See More
2017 - 2018
Georges Marvoulus Machine
See More
2018/19